But to continue to cater to a clientele in search of quality and flavour, the industry's professionals have a duty to innovate, in particular to win over young consumers who are more reticent with regard to seafood products.
New consumption methods
While consumers seem to appreciate seafood, they do not always know how to prepare it or to find new recipe ideas, or simply do not have the time to cook. This is why a large proportion of the innovations in the sector address these issues of time-saving and the search for flavour. Alaskan Leader Seafoods has launched a fish and chips kit meal.
The brand Côté Marine, for example, sells donuts made with Alaskan hake and Emmental cheese, with no palm oil, bones or colourings, made in Brittany and fished sustainably. An original shape, in tune with the times, and a new way of eating fish.
For greater convenience, seafood professionals are also innovating in packaging. Alaskan Leader Seafoods has for example launched a fish and chips meal kit, quick and easy to prepare.
Another form of innovation in the seafood department is about creating new opportunities to consume. Today seafood can also be enjoyed only at mealtimes but also as an appetizer. Thus, tuna is turned into a spread at Amacore Seafood BV, while salmon can be jazzed up with ginger in a terrine at GlobeXplore or dried in a sausage stick format by Fishpeople Seafood.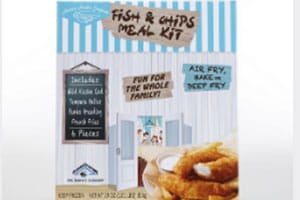 The meat sector, more popular with consumers, in particular in Europe and North America, is also a major source of inspiration for seafood products. In recent years, manufacturers have launched new products inspired by the meat world.
The British firm MacKnight has, for example, created the 'Simple Salmon' range made up of salmon burgers, meatballs and sausages. The French firm MerAlliance - acquired in 2014 by Thaï Union Frozen - sells several products that can be cooked on a griddle or the barbecue. Another example: the American firm Handy and its Key West Shrimp Burger.
Traceability and sustainable fishing
An increasing number of consumers want to know the origin of the products that they eat and reduce their environmental impact to a minimum. Here, seafood is no exception to the trend. Whether it is fished or farmed, consumers want to be able to trace back the fish or seafood on their plate to their origins, but also find out what it might contain (antibiotics, etc.).
In terms of fishing, many labels and certificates have emerged to guarantee sustainable fishing techniques. The best-known of these is the Marine Stewardship Council (MSC) label. Created in 1997 out of an alliance between the NGO WWF and the multinational corporation Unilever, its aim is to guarantee fisheries that preserve fish stocks and marine habitats. Many other labels exist for sustainable or low scale fishing, for example, all of which aim to reassure the consumer.
For its wok dish made from noodles and surimi, Viciunai Group picked MSC and phosphate-free certified Alaskan walleyed pollock. Meanwhile, the Dutch manufacturer Kingfish Zeeland BV sells yellowtail flounder farmed in a closed circuit aquaculture system, free of antibiotics and bearing the dual certification ASC and BAP.
Another point of vigilance is product traceability. This issue has become essential in the meat sector, and the same is starting to apply to fish, seafood and shellfish. Manufacturers are being invited to display transparency with regard to product origin.
In line with this approach, Labeyrie has published all the information on the traceability of two of its Norwegian smoked salmon products: 'Norwegian Arctic Circle smoked salmon 4 slices' and 'Norwegian smoked salmon 4 slices'. To do so, the group uses blockchain technology, more specifically the IBM Food Trust solution.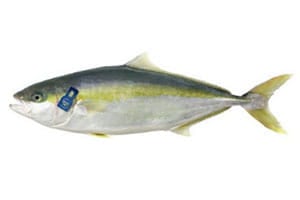 Seaweed, the future star seafood product?
It is often referred to as the 'green gold' of the future: seaweed is attracting an increasing amount of attention. With high iodine, protein, amino acid and fatty acid content, microalgae were presented as the food of the future at SIAL Paris 2018, and some manufacturers are already beginning to stake their place on this budding market.
The Brittany company GlobeXplore has created several ranges of food algae and seaweed-based specialities. Most recently, it has formulated a guacamole made with spirulina. In addition to having high iron, protein and vitamin B12 content, this ready-made guacamole is convenient and easy to eat.
Microalgae can also be found in the sweet goods department, with cookies by the brand Super Green Me. These biscuits were furthermore selected by the 2018 SIAL innovation Observatory for their innovative properties.