By registering online, you will benefit from lower prices and be able to access the lounge faster on arrival.

EARLY BIRD
Solo
€90
Trio
€80 per person
School
€50 per person
Group
€70 per person
STANDARD
Solo
€120
Trio
€105 per person
School
€50 per person
Group
€95 per person
LATE BIRD
Solo
€150
Trio
€135 per person
School
€50 per person
Group
€125 per person
ONSITE
Solo
€190
Trio
X
School
X
Group
X

Group: min. 8 people
School: upon request, 1 pass 1 day before the show only €50 (tax included) per student - Minimum 8 people including an accompanying person. Contact us to registrer your group of students.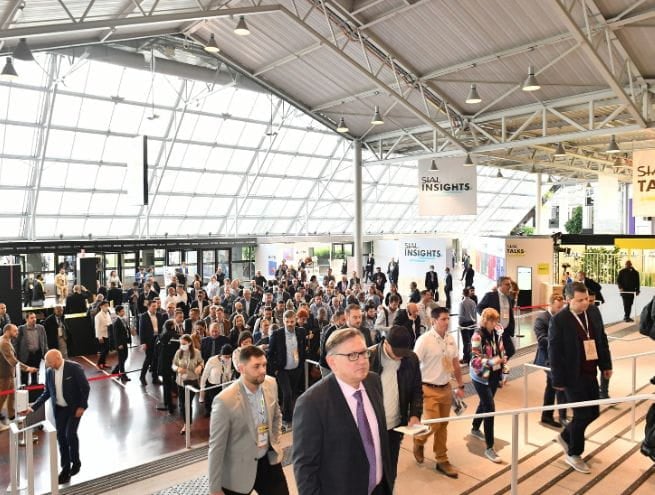 What are the admission terms?
Registration is compulsory for entry.
Each badge/entry is valid for one person. Badges are personal and non-transferable: proof of identity may be requested at the SIAL Paris entrances.
SIAL Paris is an event strictly reserved for professionals; children under 16 years old, even accompanied, will not be allowed to enter the show.
Badges cannot be exchanged or refunded once purchased. Please note that SIAL Paris has a no-refund policy on all payments.
We reserve the right to request further proof of eligibility before the badge issue and refuse entry if necessary.
It is prohibited to bring dogs and other pets to SIAL Paris.


If you have any questions about admission, please refer to our "frequently asked questions" page.
How to get your VISA letter?
Participants from countries requiring French visas must present an
invitation letter from SIAL Paris
with their application.
Order your badge
for the trade show and
fill in the invitation letter form
to obtain an invitation letter.
Knowing the valid entry requirements, including visa requirements, and completing all necessary formalities before the event begins is essential.
For detailed information about visas, please visit the
Service-Public
website.
Please note that SIAL Paris cannot be held liable if your visa application is denied, your visa is received too late, or you cannot travel to the event for any other reason. The Consulate or Embassy has the final say in delivering your visa and should be contacted for any additional questions.
Due to
visa processing times
, we strongly recommend applying as early as possible.