Discover the best in agro-food at SIAL Paris - your one-stop shop for boosting business, expanding your network and staying ahead of the competition.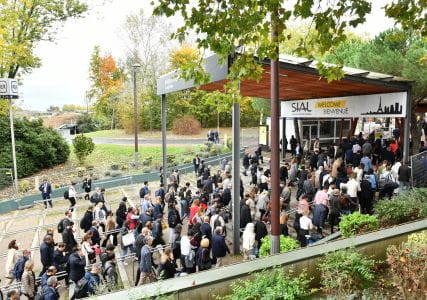 SIAL Paris, the ideal trade fair to raise brand awareness and increase business momentum
Whether you work in retail, catering, manufacturing or the import trade, you'll find a world inspiration, both in the aisles and at all the special events taking place during the five-day show.
Being at this show means gaining access to the heart of a business generator offering 60 years of expertise.
Build your business
SIAL Paris is the world's largest international meeting point for buyers and suppliers, your n°1 stop to do trade. Discover 7,000 exhibitors from 127 countries with more than 400,000 food products on display.
Meet and chat with the best international suppliers, stand out from your competitors with your chosen products, and negotiate your prices in person.
"
We came because it is an opportunity for us to meet partners with whom we can work. We found partners and ideas, for example in cookies and drinks. As it happens, I've just come from a meeting with the company DAMAK who specialise in kebabs. The hospitality and the organisation are really well thought out!
"
Thomas Vienyiamé
Visiting SIAL Paris 2018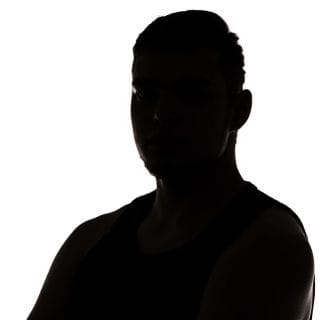 Decode the innovations and gain maximum value
Gain valuable insights into global food trends thanks to SIAL Insight's exclusive market reports and participate in a packed program of conferences, debates, and roundtable talks led by renowned keynote speakers and experts in their field. Before the much-awaited SIAL Innovation 2024 awards ceremony, check out the 2022 winners and identify market trends that interest you.
Keep up to date with innovations and get a dose of inspiration!
In 2024, Paris will become the food capital of the universe. SIAL Paris is the unmissable rendez-vous for all the agri-food actors who are working to reinvent the future of the food industry, both in France and all over the world. Get your fill of special features throughout the five days to accelerate your business and find new ideas thanks to SIAL Innovation and SIAL Talks.
Own the change; the keys to the future of food
Our world is changing: the industry as a whole must reinvent itself. One thing is for sure: accelerating steps toward change is vital and at greater pace! Our duty is to own the challenges around food and do something about them.
We are bringing meaningful food innovation back to the centre of conversations to make the best decisions. Whether on products themselves, or by initiating the priority topics that revolve around: packaging, urbanization, health, technology...
Thanks to SIAL, get an exclusive glimpse of the new market trends and adjust your range to choose products that sell!
Our mission: to help food professionals like you save time, energy, and money.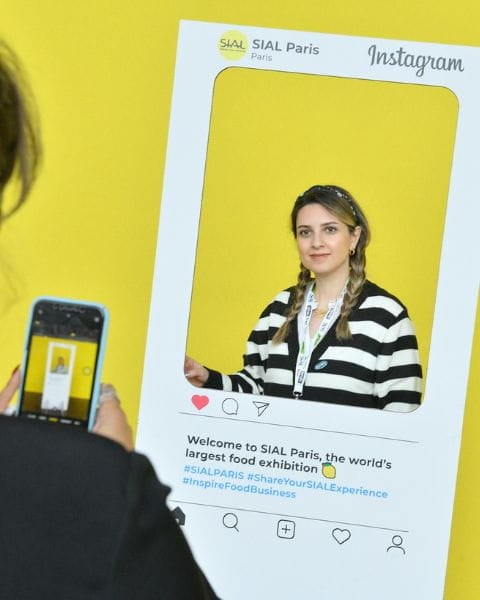 How is SIAL Paris (really) different from other exhibitions?
With over 265,000 trade visitors expected and 85% international visitors from over 200 countries each year, SIAL Paris is shaping up to welcome a melting pot of attendees.
Every effort is made to ensure that your experience at the show is both efficient and enjoyable.
Before the show, visit our website to find everything you need to plan your trip:
The SIAL Paris exhibitor list and the products on display
Our networking tool to make appointments with exhibitors as early as September 2024!
The event calendar is sorted by day, keyword, or activity to identify what you most want to see at a glance. You can even add the events to your calendar to save time and organise your day efficiently!

We're also offering you tools to escort you every step of the way in your experience on-site.
Whether you work in distribution, import-export, catering, services, or for a food processing firm, get a head start on your market and become an actor of change at SIAL Paris.