Improving our health or physical condition by drinking: superfood
Sugar has gone out of fashion. While soft drinks used to be synonymous with soda, this is no longer the case today. Consumers want above all healthy and natural drinks, drinks that are good for your health. This trend is also reflected in the rest of the global food market. According to the 2019 Global Innovation Report, "the health aspect is growing strongly, with a relative share of 33.6%. This is the most dynamic area of the worldwide innovation offering. It has been growing rapidly and continuously since 2014. In 2018, it accounted for one innovative product in three". This trend is materialising on the drinks market with the arrival of drinks based on collagen, moringa, mate, hemp and other superfoods.
SIAL Innovation selected several of these products such as the organic birch water with superfoods from the Absolutely Wild brand, rich in antioxidants, minerals and trace elements. Another symbol of this important trend in the beverage market: the Turkish company Elite Organic launched its Elite Detox, 100% organic fruit and vegetable juices with detox properties. Finally, Portugal's So Natural - winner of the gold medal at SIAL Paris 2018 - has launched juices that combine taste and health in 125 ml and 110 ml shots. Available in three flavours: apple-ginger, turmeric-cayenne pepper and activated charcoal, these shots will, for example, enable consumers to combat inflammation and cholesterol, aid digestion and promote weight loss.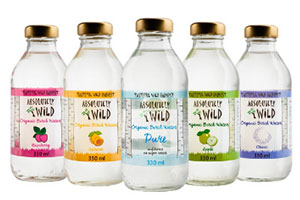 The appearance of new flavours: lassi, kombucha, kefir
Often coming from the Orient, these new types of products meet both consumer demand for naturalness and their desire to discover new flavours. According to Protéines XTC, "the pleasure focus is the innovation vector most used by manufacturers and represents 47.5% of the world's innovative offer". It is therefore not to be taken lightly.
For example, the grand jury of SIAL Innovation Paris, at its last edition, elected the Namaste water kefir drink from the Greek Papadopoulos Iordanis/Namaste as its winner. As its name suggests, this is a low-calorie ginger-flavoured fruit kefir, naturally sparkling and good for the body thanks to the presence of probiotics. Also selected by the jury was pink coconut water from the Belgian company Vaivai. Naturally rich in antioxidants, this drink comes directly from coconuts harvested at between 7 and 9 months in the heart of the Philippines.
Lovers of vegetable milks are not to be outdone with the development of the range and in particular Biodyne which has launched its Chocolate Almond Super Milk, combining a high-protein drink and a gourmet treat.
Alcoholic beverages are following the trend and are also promising buyers new flavours, with examples such as Palinka Ltd and its ginger liqueur called Magna Ginger Liquor, or Olio Roi and its low-temperature vacuum-distilled olive gin.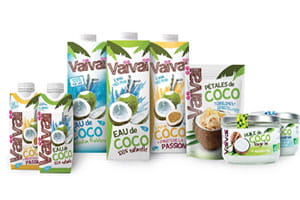 The organic revolution
Although the 100% organic designation is already well established in the food market, it has not so far been very visible in the alcoholic and flavoured drinks market. However, it is still a market with promise. The British consultancy IWSR believes that France will be the world's leading consumer of organic wine in 2021. Organic coffee is well established on the market, as illustrated by the Italian company Neronobile SRL, which offers organic coffee in compostable capsules. But it is still in the fruit juice and fruit-infused drinks segment that the most 100% organic references can be found.
In 2018, the British company Luscombe Drinks launched its Sparkling fruit waters, made from Devon spring waters infused with organic fruit. The French company Le Petit Beret SAS has also made a name for itself with Feelness, non-alcoholic drinks that remain in the wine world because they are made from organic grape juice and seed infusions. Four references with evocative names were present at SIAL Paris 2018: Grenache Rosé, Sauvignon Blanc, Muscat Doux and Cabernet Rouge.