Soft drinks struggling in view of growing demand for natural drinks
2019 saw a decline in soft drinks. Supermarket sales in France dropped by 3.6%, according to research by Nielsen.
While products such as Oasis, 7Up and Schweppes Agrum lost around 10% of their market, the Coca-Cola brand - the leading sparkling non-alcoholic drink brand with nearly 36% market share - weathered the storm much better with a decline of only 3.2%.
This disenchantment with soft drinks can be explained by customers' wish to reduce their sugar consumption and drink more natural products. This demand is also the reason why tea-based products recorded the strongest growth in turnover at 14.1% according to the Iri-CAM study of 27 January 2019 across all mass retail channels. The brand Fuze Tea moreover saw its market share increase by 161.6% between October 2018 and October 2019.
Latin America and Asia: spearheading innovation in non-alcoholic drinks
When it comes to natural or healthy drinks, Europe is not where the most new products are invented! In terms of innovation, the non-alcoholic drinks category is only in fifth place on this continent.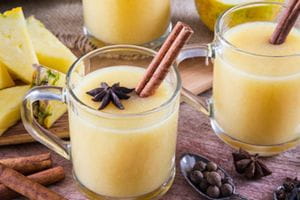 "Avena con pina",a drink made from oats and pineapple, a hypervitamin blend rich in protein and nutrients.
On the other hand, Latin America and Asia stand out through their creativity. If proof were needed, both regions are well represented among the products selected by the SIAL Paris innovation Observatory. The Peruvian company Cosecha De Oro for example was shortlisted for two drinks fulfilling a requirement for natural living and consumer health:
'Macamiel' an antioxidant energy drink which, as its name suggests, is a product based on honey and Maca, a root vegetable which only grows on the high plateaus of Peru and Bolivia;
'Avena con piña': a drink made with oats and pineapple, a vitamin rich mix with high-protein and nutrient content.
While there is therefore a trend in low sugar drinks which offer benefits for health, the range of possible ingredients is becoming ever wider. Among the new products highlighted by the 2019 Global Innovation Report by Protéines XTC, ingredients include hemp and wheatgrass, a fibre which comes from Asia and is rich in vitamins.
The fermented drinks boom
Another major area of innovation in the non-alcoholic drinks sector is that of fermented drinks and in particular the development of kefirs. There are two types of this drink: milk-based or water-based, but the latter is the most widespread.
Initially the private realm of a handful of insiders, these drinks, consisting of fermenting probiotics by feeding them with sweet water, are today sold not only in specialist organic shops but also in supermarkets. They are said to have beneficial effects on people's health by regulating gut flora and cleansing the body.
In fact, one of these innovative drinks won the gold medal in the SIAL 2018 Innovation competition. Created in Greece, the 'Namaste Water Kefir' is a naturally sparkling water kefir with ginger or peppermint.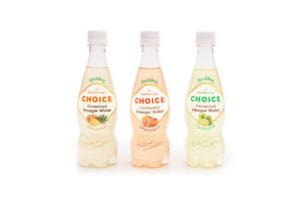 The "Fermented Vinegar Water", a sparkling fruit vinegar-based drink from the Korean company Fod Mind Body Spirit Choice.
Another drink that has become on-trend is lassi. Originating in India, this fermented milk-based drink is traditionally served as a refreshment. Through its composition - milk and spices - lassi is rich in protein, vitamins and calcium. In the Western world, it is most often sold in a sweet version, mixed with fruit.
Finally, no article about fermentation would be complete without Korea! The Asian country which uses the process for meat, fish, vegetables and drinks stood out at SIAL 2018 with a fruit vinegar based sparkling drink: 'Fermented Vinegar Water' produced by the firm For Mind Body Spirit Choice.