In order to conquer new markets but also to stay ahead of the competition, manufacturers have displayed an ability to innovate. Discover some of their techniques.
Sophisticated recipes and upmarket moves
According to several studies, the consumption of alcoholic beverages is declining in France. However, the sector's turnover is on the rise. This paradox can be explained by a move upmarket of several product offers. According to the 2019 Global Innovation Report, which deciphers the food innovations of 2018, the search for exceptional products or products with an elitist appearance is a trend towards sophistication to increase consumer pleasure.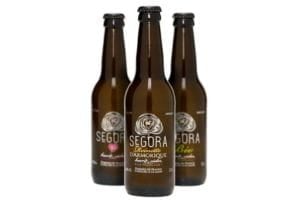 Jardins De L'orbrie offers a Segora tasting cider whose apples come from an organic variety.
Revisiting traditional recipes, developing drinks that include exceptional products... Each brand has its own way of moving upmarket. This is a direction taken in late 2017 by Aberlour, the leading brand of Scotch malt whiskies in mass retail, when it released a premium version of its whisky, aged in three different ways. For the French company Jardins De L'orbrie, premium positioning depends above all on the choice of ingredients. In its Segora premium cider, the apples used are 'eating apples' and also organic! The end result is fruitier than traditional ciders and allows the brand to position itself in the top-end segment. Indeed, its natural and sophisticated character led to its selection by SIAL Innovation Paris in 2018.
In the same year, the trend towards product sophistication accounted for 15.4% of food innovations worldwide.
Mix up the senses and bring an exotic touch to our alcohol
Representing 28.1% of all new products coming out in 2018, the main trend is towards varying the senses, i.e. offering new flavours or shapes to consumers.
The beer segment is particularly receptive to this type of innovation, such as the Selecção 1927 - Japanese rice lager launched by Super Bock Bebidas in Portugal. This beer, designed to accompany Japanese gastronomic dishes, is simply made from rice and kombu algae. An innovation that was noticed and selected at the SIAL Innovation Paris 2018. Another brand, Lagunitas is releasing in January 2020 a pink beer containing grape skins of the French grape variety petite syrah, whose largest vineyards are in California, where the original brewery of the Lagunitas brand is located. This new product will be released under the name Petaluma Fuzz.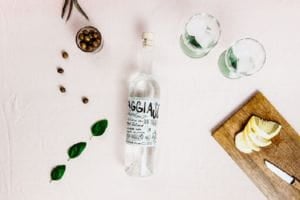 SIAL Paris 2018 Grand prix, Olio Roi's Taggiasca Extravirgin gin offers gin distilled with juniper and Taggasca olives.
In the spirits department, too, new sensations abound, with the creation of a pomegranate liqueur from the Eva Greek Distillation Company, the March 2018 release of Ricard Plantes fraiches, and the winner of the SIAL Paris 2018 Grand Prix, Taggiasca Extravirgin gin from the Italian brand Olio ROI, which offers gin distilled with juniper and Taggiasca olives.
Offering both a new product and new flavours, the Spanish Destilería Siderit has created "Milky Vodka", an astonishing alcohol obtained by fermenting the sugars in milk. Its small-scale production in small quantities in glass bottles also makes it a top-of-the-range drink reserved for a few connoisseurs.
The scaling up of organic alcohol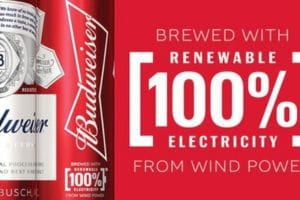 Le AB InBev Group signed a contract at the beginning of 2020 to produce all Bud beers with renewable electricity.
While they are pleasure products par excellence, alcoholic beverages are not exempt from consumers' growing need for naturalness. Eco-responsibility is now a primary concern for many buyers who select products and brands based on their ethics or their ability to produce as little waste as possible. To meet this expectation, Kronenbourg launched an unfiltered, organic variant of its 1664 beer at the end of 2019. Another significant move, according to the site rayon-boissons.com, occurred when the AB InBev group signed a contract at the beginning of 2020 to produce all its Bud beers (in 13 breweries in Western Europe) with renewable electricity.