Find out about the different paths and themes proposed by our team of experts for the 2022 edition of SIAL Paris.
Intermediate Food Products tour - given by Nutrimarketing
Food-processing industries have become assemblers: they benefit from the expertise of IFP, Intermediate Food Products (ingredients and semi-finished products), which enable them to formulate sophisticated, tasty, and functional recipes in line with consumer trends. By offering increasingly sophisticated products and services, IFP are the first to respond to consumer expectations: revegetation, local ingredients that are healthier, more natural, and coming from upcycling and sustainable development.
Consumer Products tour - given by Nutrimarketing

For years, food innovation has leaned on five pillars: practicality, health, pleasure, naturalness, and sustainable development. Those trends remain unavoidable despite evolutions through time, demographic, economic, technological, and climatic mutations. Covid-19, the Russian-Ukrainian conflict, inflation, and climatic contingencies disrupt exchanges and therefore affect consumer behavior.
During this tour, our experts talked about nutrition's revegetation, holistic health for body and mind, enjoyment and comfort, and sustainable development (upcycling, packaging, decarbonization, animal welfare, etc.)
Food Transition tour - given by Strip Food
Discover particularly committed protagonists in the food industry. Craftspeople, startups, agricultural cooperatives or industrialists, discover through this journey the keys to success of brands and companies that manage to innovate, but also to renovate their offers on markets under strong pressure. Stéphane Brunerie, editor-in-chief of StripFood and founder of Le Sens de l'Alimentation, took you to meet inspiring protagonists. They shared their commitments (on offers, sourcing and supply chains), their challenges and their latest innovations.

Innovative Packagings tour - given by PackAgile

Christophe Morin, a packaging expert from the PackAgile company, showed you the most noteworthy packaging innovations of this edition. Through the aisles, come explore packaging solutions that are respectful for the environment, recyclables and sustainables. Everything you need to take up on the new technical and ecological challenges that come to us.
Trends and Innovations tour - given by ProtéinesXTC

A visit of the SIAL Innovation area by the experts of ProtéinesXTC, the food consulting firm, historical "innovation partner" of SIAL in Paris, and all SIAL shows in the world.
The team of experts led by Xavier Terlet has selected more than 400 innovations among more than 2000 new products presented by exhibitors. These new products offer new benefits for a demanding consumer who believes in "good for me, good for my health, good for my planet." Benefits that can be expressed in terms of recipe, manufacturing process, packaging, or even simple, innovative positioning. It is, therefore a real antechamber to the show that allowed you to fully grasp the trends and discover the highlights of this SIAL Paris 2022..
Catering and Food Service tour - given by Gourmetise
The restaurant industry is often the playground of innovation before its deployment to the general public. Gourmetise is a product and talent scout, guiding you to the discovery of emerging trends that food actors have dedicated to the restaurant industry. Through flavors, textures, innovative packaging, or a global concept still in its infancy, you were able to project ideas to be included in your next annual calendars that your customers and your operational teams will quickly adopt.
Practical information

We invite you to arrive fifteen minutes before the start of the visit at the information point located at the entrance to hall 6.
We recommend that you bring a pair of headphones to make the best use of the audio system set up.
Detailed schedule of the guided tours
Saturday:

3 pm-4:30 pm.: Consumer Goods

Sunday:

11 am-12:30 pm: Intermediate Food Products
3 pm-4:30 pm: Consumer Goods
11:30 am-12:30 pm: Food Transition
3:30 pm-4:30 pm: Food Transition

Monday and Tuesday:

10:30 am-11:30 am: Innovative Packaging
2 pm-2.30 pm: SIAL Trends and Innovations
11 am-12.30 pm: Intermediate Food Products
2:30 pm -3:30 pm: Innovative Packaging
11:30 am-12:30 pm : Food Transition
3 pm-4.30 pm: Consumer Goods
12 pm-1pm : Catering and Food Service
3:30 pm-4:30 pm: Food Transition
1 pm-2 pm: Innovative Packaging
4 pm-5 pm : Catering and Food Service

Wednesday:

11 am-12:30 pm: Intermediate Food Products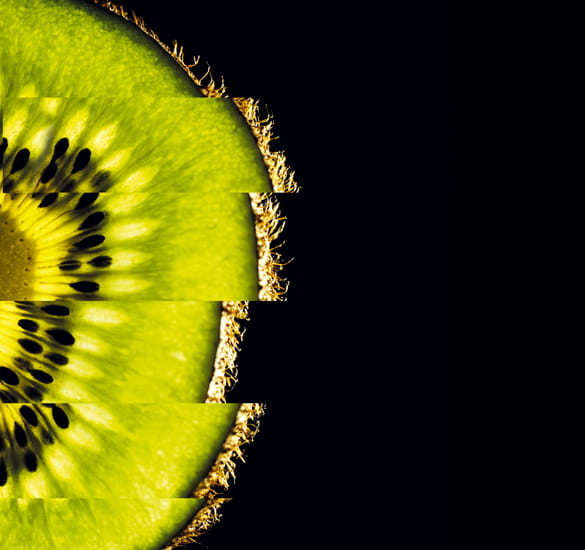 INSPIRING FOOD BUSINESS WORLDWIDE
SIAL Canada - Montréal
SIAL Canada - Toronto
SIAL America - Las Vegas

SIAL Paris - Paris
SIAL in China - Shanghai
SIAL in China - Shenzhen
SIAL in India - New Delhi
SIAL Interfood - Jakarta
SIAL Middle East - Abu Dhabi
Djazagro - Alger
Gourmet Selection - Paris
Gourmet Discovery - Hambourg