Grand Prix Restauration at SIAL Paris 2018, the Northern black garlic found its recipe for success at SIAL.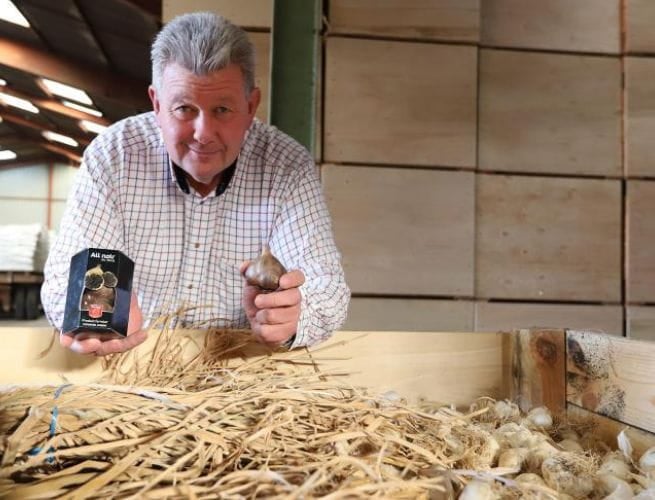 It all started in the Hauts-de-France soil. Eric, the father, and his wife Martine began growing pink garlic in Cuincy, a region nestled between Douai and Cambrai, well-known for its rich earth. This pink garlic, which has forever been grown in this tiny green paradise, has a flavoursome reputation. "It is typically a product of the North, and in our family, we grow it from varieties dating back 200 years to make an exceptional gourmet product: black garlic," explains Julie, the eldest child.
What is black garlic?
How do you go from pink garlic to black garlic? "It's quite straightforward. Once it has been harvested and dried, we bake the garlic in the oven to concentrate it down, following the various maturing stages which last four weeks. We end up with a liquorice colour garlic, which we call 'black garlic'," explains Rémy, the brother. What's special about it? In addition to its nutritional qualities, it has a unique taste, known as umami - the fifth taste, sweet and mild, which brings to mind prunes, balsamic vinegar and chocolate. Black garlic can be consumed on its own or used in all sorts of recipes and even in deserts.
Photo credit: Eric Potdevin, producer and director of Potdevin-Caron
© Matthieu Botte - VDNPQR
The SIAL, the taste of success
"In France we are the only producers of black garlic made from a very specific variety of pink garlic from the North. Its taste is unlike any other." But the product remained almost entirely unheard-of until September 2018, when it won the Food Creativ award*. "When we decided to take part in SIAL in October 2018, our aim was to become better known among professionals," explains Julie. Mission accomplished. Not only was the show successful for the family-run SME, but in addition, the team's efforts were rewarded with a SIAL Innovation Award in the Catering category and the 'Terroir et Premiumisation' award from Business France.
"Thanks to SIAL and to the huge boost that this award has given us, we have gained access to cordon bleu restaurants. We have also made a name for ourselves, thanks to a lot of media interest in our products and our company." Today, the black garlic from the Nord is sold in 17 countries, and can also be found at Rungis, the famous international food market on the outskirts of Paris. The Potdevin-Caron success story undoubtedly has many chapters yet to write!
* Hauts de France region food innovation competition
Photo credit: Produced in Quincy in the North, this black garlic clove comes from a regional variety, the Northern Pink Garlic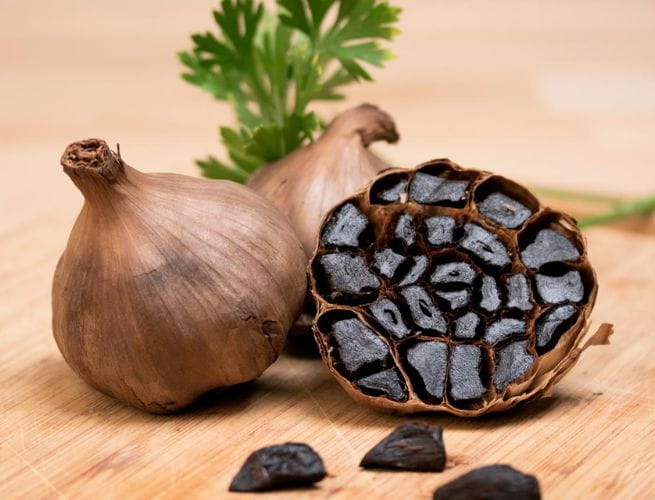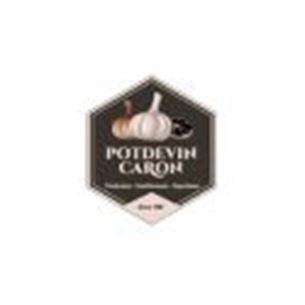 About Potdevin-Caron
Founded 30 years ago, Potdevin-Caron is a family-owned small-scale company based in the Nord department of France. A well-known and acclaimed producer of Arleux smoked garlic (PGI) and, for the last two years, of Nord black garlic - a local speciality which is finding its way onto many a table – Potdevin-Caron cultivates a taste for terroir and respect for quality, much to the appreciation of chefs and food lovers! Today, the company is enjoying increasing success and recognition, both from catering and food professionals and from consumers.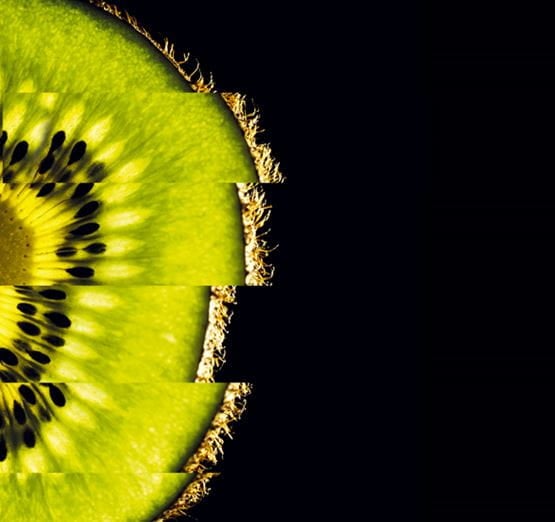 INSPIRING FOOD BUSINESS WORLWIDE
SIAL Canada -
Montréal
SIAL Canada - Toronto
SIAL America - Las Vegas

SIAL Paris - Paris
SIAL in China - Shanghai
SIAL in China - Shenzhen
SIAL in India - New Delhi
SIAL Interfood - Jakarta
SIAL Middle East - Abu Dhabi
Djazagro - Alger
Gourmet Selection - Paris
Gourmet Discovery - Hambourg