Gold Award at SIAL Paris 2014, Les Twists puts an end to meals soaked in sauce.
Gold Award at SIAL Paris 2014, Les Twists puts an end to meals soaked in sauce.
The Twists bring a revolutionary solution in the ready-to-eat field: the topping of products at the moment of consumption. It is the access to gastronomy for catering dishes with a simple " twist of the hand ".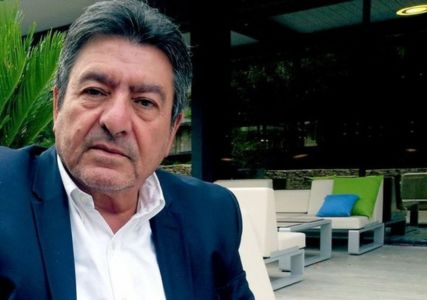 Interview with Claude Sebban, founder of New Food Packings.
You participated in SIAL Paris in 2014: how did your show go?
We couldn't have wished for anything better! We won the SIAL Silver Medal in the Delicatessen category, but I didn't know that a SIAL d'Or gold medal would be awarded in the "Grand Prix" category. And Les Twists won it! Receiving recognition as the best innovation out of more than 1,000 innovations from dozens of countries was a blessing. Without a doubt one of the proudest moments of my career!!
Have you benefited from a 'SIAL Innovation' effect?
Oh yes! This award greatly boosted our enterprise, with the media coverage we got, the credibility we earned, and in particular, the development grants and subsidies we received, but also professional contacts.
What's the secret behind the success of your brand?
At the beginning, the 'twist box' was an innovative packaging solution for disposable ready-to-eat food. Our idea was that the food manufacturer would pack its ready-made meal in a Twist, separating the liquid items (like the sauce) from the solid items (i.e., the dish itself). The consumer would then eat the ready-made meal and throw away the packaging.
But you then changed your model…
Yes, we did. In 2018, we developed the concept as a reusable packaging solution. The consumer buys the box and fills it with the takeaway dish themselves. A typical example could be filling the 'box' with cereals and putting yogurt in the lid, which the consumer then seals with aluminum foil. Then they clip the lid onto the box. When they come to eat it, they simply turn the lid half a twist to pour the yogurt over the cereals. Perfect for a tasty snack!
And in retrospect, what did you take away from your experience at SIAL Paris?
It is an unmissable exhibition for all areas of the food industry! But it's also an excellent source of information on food innovation. And to top it all, the organisation is perfect!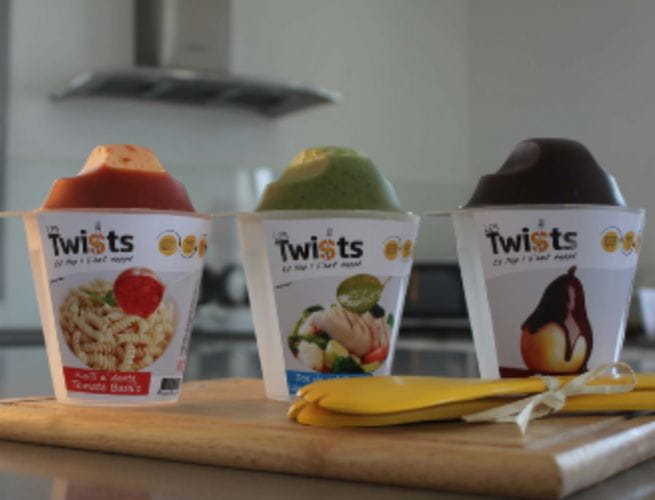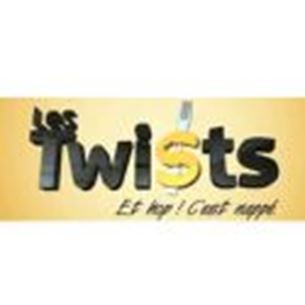 About Les Twists
Les Twists offer a revolutionary solution in the ready-to-eat food market: they pour sauce onto products at their time of consumption. This means that ready-made dishes can now become gourmet dishes with a simple twist. This packaging and its recipes are sure to trigger a change in consumer expectations!