The worldwide sweet grocery product market
With their label as a comfort food and an undisputed source of enjoyment, sweet groceries are definitely one of the most indulgent sectors in the food industry. These sweet treats make up our desserts, afternoon teas and breakfasts.
Sweet groceries comprise biscuits (dry biscuits, cakes, breakfast, chocolate and fruit), cookies and other teatime products. Everything revolving around confectionery and chocolate, including chewing gum, also falls within this market segment. It also includes sugars and flours, fruit in purée and tinned form, and rusks, bread and other bakes for breakfast.
As it is a primarily "indulgent" market, sweet groceries experienced a major decline worldwide during the 2008 recession. The following year was also gloomy, with consumers preferring to spend their budgets on items considered as "more useful".
Since then, the sector has picked up again, partly driven by sales in Western Europe, North America and Russia. The global confectionery market, for example, amounted to $156.4 billion in sales in 2016 (source: GlobalData), 29.6% of which generated in Western Europe. But the Asia-Pacific zone is becoming increasingly attractive for sweet groceries which should record its fastest growth there between now and 2021 (7.2% per year).
Europe also stands out as the biggest chocolate consumer in the world. Leading the way is Germany with 11 kg consumed per capita per year in 2017. Behind Germany are Belgium, Switzerland, the UK and France. Chocolate products (chocolate bars, spreads, individual chocolates, etc) have less of a following in Asia. Only Russia and Japan consume more than 2 kg per year and per inhabitant. And the average Chinese consumer, for example, does not eat more than 100 g per year
France and sweet groceries
With its reputation for an inclination towards - and proficiency in - good food, France is naturally a key market for sweet groceries. A survey conducted by IPSOS for Régal and Kenwood revealed that French people are more motivated by taste and pleasure than by low-calorie food. They also seem to prefer sweet food over savoury. This is a trend familiar to supermarkets, which increased the shelf space earmarked for sweet grocery products by 1.1 points between 2010 and 2016 (source: Bonial and Nielsen survey).
French consumers are particular fans of spreadable products (spreads, honeys and jams), where the market turned in some solid performances in 2017. Turnover on the honey market rose by 4.5% compared to 2016, that of spreads by 4.1% (partly thanks to new organic and palm oil free labelled products), and the jam market grew by 1.2%. The sweet spreadables market is worth more than €1 billion in France (source: Nielsen, year-on-year figure at 31 December 2017).
While the French will always be indulgent consumers, they are nonetheless becoming aware of the effects of their eating habits on their health and the environment. As in other sectors, sweet groceries are therefore gradually converting to organic, locally-sourced and high quality products. Buy less, buy better, with the result that certain controversial additives have been disposed of, and many brands have changed their recipes to remain competitive. The famous firm Haribo for example brought out sweets with 30% less sugar, and free of colourings and artificial sweeteners.
With this healthy trend growing in sweet groceries which nonetheless remain high on sugar, butter and fat, French consumer habits are changing. Indeed, the "health food" segment grew the fastest in 2017, with a market worth €644 million, up 9.3% in the space of a year.
In contrast, the segment that has declined the most is that of chewing gum and bubble gum. In 2017, it dropped by 5.8%, with overall sales standing at €350 million, perpetuating a trend that has already lasted several years. The heavyweights in the sector such as Hollywood and Trident put this trend down to consumers queuing less at cash tills - the best time to tempt them with impulse purchases - and the increased use of smart phones.
SIAL, an essential touchpoint for sweet groceries
To get up-to-date on all the innovations in the sector and gain international visibility, all the market players in sweet groceries meet up at SIAL. At the last edition in 2018, 888 exhibitors displayed a sweet grocery offer. In total, this segment covered an impressive surface area of 14,000 m².
Among the exhibitors in attendance were the French firms Andros, Tereos Sucre, St-Mamet and Jacquet-Brossard. But the vast majority (88 %) of sweet grocery exhibitors came from abroad. The Polish firm Wawel SA, the German company Mestemacher, the Dutch Corporation Brinkers Foods and the Italians Freddi Dolciaria and Rigoni d'Assiago all featured in the exhibitor list.
SIAL Innovation selected 188 sweet grocery products in 2018, one of which ran out with the SIAL Innovation Bronze award. It is a freeze-dried fruit popsicle stick to go for children, an original product going by the name of "BeKids" marketed by the American firm Betters International. Meanwhile, the Sweet Grocery category was won by the Korean firm Miwami Co Ltd. for its Kimchi Jam, made with fermented ingredients based on kimchi and soybean paste.
Your dedicated sales representative
Other sectors presented at SIAL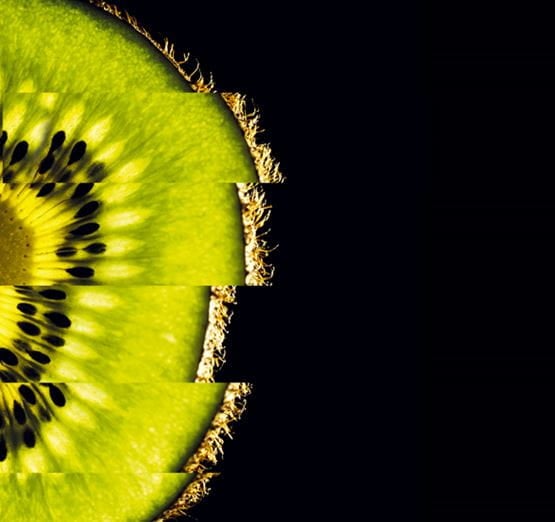 INSPIRING FOOD BUSINESS WORLWIDE
Food & Drinks Malaysia - Kuala Lumpur
SIAL Canada - Montreal
SIAL Canada - Toronto
SIAL Paris - Paris
SIAL in China - Shanghai
SIAL in China - Shenzhen
SIAL in India - New Delhi
SIAL Interfood - Jakarta
Gourmet Selection - Paris
Cheese & Dairy products show - Paris
Djazagro - Algiers