The worldwide hot drinks market
With world revenue estimated at $620 billion in 2019, the hot drinks market makes up a fifth of the "drinks" market across all categories.
While it is smaller in value than the markets of alcoholic and non-alcoholic drinks, for a long time it was one of the most attractive in terms of growth, In particular due to the dramatic rise over the past three years of innovative formats such as capsules and pods.
Today, the hot drinks market is attempting to find new growth levers in the areas of natural health, detox, organic and fair trade. These four promising segments are ones in which consumers expect to see both major brands and smaller firms.
Some well-established players are also trying to innovate by launching new recipes, special editions or new versions to drink cold (ready-to-drink coffees, iced tea and herbal tea, etc.).
The coffee market stands clearly above the rest, on its own representing 65% of market share, or total turnover estimated at $404 billion in 2018. This segment should continue to expand, with 33% growth expected over the next five years. Around the world, 2.3 million cups of coffee are drunk every minute.
The biggest coffee drinkers in the world are Western countries (excluding the United Kingdom) and Latin America. The United States, Spain, Portugal, Italy, Scandinavian countries, Brazil, Colombia, Mexico and Ecuador are all very keen coffee drinkers.
On the contrary, Asian countries (including Russia), parts of eastern Europe (Ukraine, Hungary, Belarus, etc.), South Africa and Australia tend to prefer tea. Overall, this market is valued at $200 billion in 2018. Growth prospects here are stronger than for coffee, with a forecasted growth rate standing at +40% between now and 2023, taking worldwide turnover to $280 billion.
Finally, chocolate powder, the niche drink exclusive to breakfasts - and sometimes afternoon tea - makes up 3% of the worldwide hot drinks market. In 2018, this resulted in worldwide turnover of $16 billion, which could rise to 20 billion in 2023 according to industry forecasts.
Hot drinks, a stable market in France
According to a recent report by Kantar Worldpanel, French consumers are drinking hot drinks less frequently today. This decline is in evidence in all segments (coffee, tea, herbal tea and chocolate powder) and is particularly prevalent among young people.
But the market is growing in value, with product ranges shifting upmarket and the advent of capsules, thus modifying French consumer habits. With these upmarket shifts, the average budget allocated to hot drinks has been rising in recent years in France. According to Kantar Worldpanel, a French person spends an average of €106.60 per year on hot drinks, compared with €104.70 in 2016 and €101.80 in 2015.
Coffee
Whether roasted, ground, in bean form or soluble, coffee is popular with many French consumers. In fact, it is the most consumed hot drink in the country, with 72% of consumers saying they drink it regularly.
The market has nevertheless fallen in volume: -0.9% compared with 2018. But it has increased in value terms (+2.1%). Growth is driven by portioned coffee and specifically by Nespresso-compatible capsules. According to Nielsen, their sales rose by 38.4% in volume and 35.9% in value in the space of a year.
Another high potential segment in France is organic coffee. Several leading brands recently brought out organic ranges, such as Malongo, Carte Noire, Café Royal and Segafredo Zanetti.
Tea and herbal tea
While the French appear to prefer coffee, they have not turned their back on tea and herbal tea. On average, two out of three French people drink tea and one in two French people drink herbal tea. This equates to 3 times more than 25 years ago!
With 230 g consumed per year per person, the French tea market nevertheless lies a long way behind the British market, which boasts 2.3 kg per capita annual consumption. But consumer habits are changing.
In France, green tea is highly appreciated for its health benefits, while black and white teas, less widespread, are lagging behind.
While established brands such as Lipton, Twinings and Tetley lead the market, smaller firms are also staking their place, drawing on arguments such as French-made, environmental protection (pesticide free) and innovative packaging, and with off-beat communication. This is the case for example with the brands Les 2 marmottes and Clipper.
International firms at SIAL
The hot drinks market has for many years been driven by the portion sector (capsules, pods) but is now attempting to find new ways of growing. To reinvent itself, it relies on innovation and new product launches.
There is a sense of endless renewal with hot drinks: more ethical, more organic, more local, more flavoursome, more original, etc. To discover the latest innovations in the sector, there is only one place to be: SIAL.
In 2018, the hot drinks and non-alcoholic drinks sector comprised 593 exhibitors, virtually all of whom (94%) came from outside France.
Your dedicated sales representative
Other sectors presented at SIAL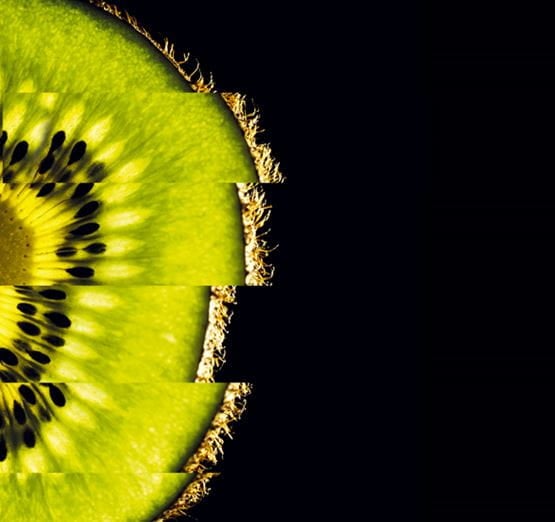 INSPIRING FOOD BUSINESS WORLWIDE
Food & Drinks Malaysia - Kuala Lumpur
SIAL Canada - Montreal
SIAL Canada - Toronto
SIAL Paris - Paris
SIAL in China - Shanghai
SIAL in China - Shenzhen
SIAL in India - New Delhi
SIAL Interfood - Jakarta
Gourmet Selection - Paris
Cheese & Dairy products show - Paris
Djazagro - Algiers