The worldwide frozen food market
Whether they are simple and uncooked (unprepared fruit, vegetables, fish and meat) or more processed, frozen food products appeal to consumers around the world du to their convenience.
Indeed, the worldwide frozen food market generated sales of nearly $220 billion in 2018, according to Markets and Markets. And the sector should continue to grow to reach $231 billion in sales revenue between now and 2023 (+5.1% in five years).
In volume, the majority of sales worldwide are accounted for by vegetables (6.473 million tonnes), ready to eat meals (4.973 million tonnes) and meat products (3.378 million tonnes).
Frozen food in France
French consumers also adopted frozen food a long time ago. Today, these products are part of their everyday consumption: on average, 98.6% of households buy frozen food, with families spending €223 a year on it in 2016. In total, the frozen food market is worth €9 billion of revenue in France. In volume, this represents nearly 2 million tonnes of goods, according to Syndigel.
Unprepared products
Benefiting from a more positive image than ultra-processed products, unprepared products are one of the pillars of the frozen food market in France. Potatoes in all their forms occupy the top spot in the list, making up 20.2% of frozen food sales in France.
Vegetables are also popular, arriving in second place in French market sales. From carrots and onions to broccoli, cauliflower and courgettes, frozen vegetables account for 19.1% of the sales in the sector.
Fish, however, does not encounter the same success. With the exception of cod, always popular with consumers, all other types of frozen fish have seen their sales drop in France.
Overall, frozen seafood is becoming less popular: between 2014 and 2017, purchases fell by €12.9 million. This makes it the fastest declining frozen food category in France in recent years.
The same observation can be made for frozen meat and cold cuts, which are losing appeal among French consumers. Between 2014 and 2017, their sales dropped by €5.5 million.
Ready-made dishes
Taken alone, the frozen ready-made dish market was worth €5 billion in sales in 2019. But fortunes vary in this segment. Frozen pizzas saw their sales rise by 5% in 2016, a reminder of the fact that France is the world's second biggest pizza consumer behind the United States.
Potato-based products and ready meals that can be cooked in several minutes also saw their sales rise by 1.5% and 0.9% respectively. The strongest growth relates to frozen appetiser products, whose sales rose by 7.6% in the space of a year, according to data from Kantar Worldpanel.
Meanwhile, other categories have shrunk in recent years in France. This is the case with manufactured products containing meat (beef, poultry, game or other), which saw their sales go down by 3% in 2016.
It must be said that until quite recently, consumers have been distinctly wary if not hostile to prepared meals in general, and particularly those based around meat.This can be attributed to various food scandals, including the lasagne horsemeat scare which was revealed to the general public in 2013.
Since then, manufacturers have made the necessary adjustments to fulfil the expectations of consumers, by becoming more stringent in their manufacturing processes. As a consequence, consumer trust is returning little by little and 2019 is set to be a good year for the sector. According to forecasts by Xerfi, frozen prepared meals should see their sales rise by 2.5% over a year, continuing the upward trend first observed in 2018.
Bread, desserts and ice cream
Ice cream continues to be a big hit with consumers. In 2018, the turnover of the category rose by 7.8% to more than €997 million. Ice cream desserts are mainly consumed during the summer during the hottest weather, but also at the end of the year with frozen yule logs.
This increase in sales should however be put into perspective. Previous years have not always been healthy for ice creams and frozen desserts in France. Between 2014 and 2017, the sales of these products literally collapsed, dropping by €5.9 million.
Bread, meanwhile, is on the rise: a trend that has been in evidence for several years.
Frozen food at SIAL
As a key part of the food industry, frozen food is well represented at SIAL. It can be seen in all its forms: whether unprepared products (fruit, vegetables, fish, meat) or prepared dishes, bread, cakes and pastries, desserts and ice cream.
At SIAL 2018, 390 exhibitors made up the "frozen food" offering, spanning a surface area of 10,500 m²; 88% of these came from outside France. If this event attracts so many stakeholders from this market, including from abroad, this is due both to its reach - the exhibition attracts a huge audience of buyers and professionals from all over the world - and to its status as a platform at which to discover the latest new products in the sector.
In this respect, SIAL Innovation is an unmissable event and represents a unique chance to show off a product during its launch period. It should be noted that the "frozen food" sector is one of the most innovative in the world, accounting for 7% of all innovations launched on the market each year.
At SIAL innovation 2019, 90 frozen products were selected. One of them even won the silver award, the frozen vegetables by the brand Industrie Rolli Alimentari SPA. These vegetables, produced by eco-friendly and pesticide-free supply chains and wrapped in biodegradable paper bags, were launched at the beginning of 2019 by the Italian firm Rolli.
Your dedicated sales representative:
Other sectors presented at SIAL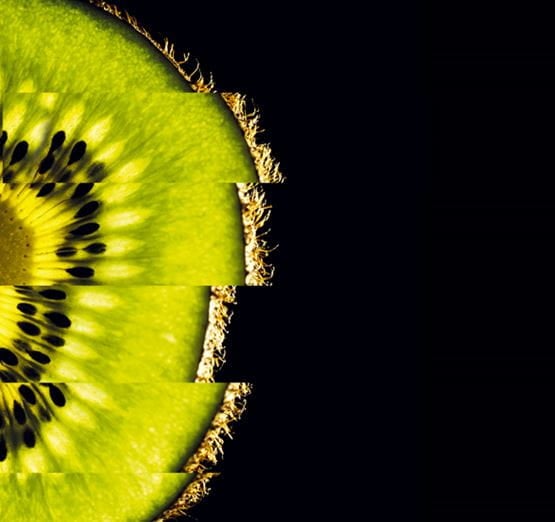 INSPIRING FOOD BUSINESS WORLWIDE
Food & Drinks Malaysia - Kuala Lumpur
SIAL Canada - Montreal
SIAL Canada - Toronto
SIAL Paris - Paris
SIAL in China - Shanghai
SIAL in China - Shenzhen
SIAL in India - New Delhi
SIAL Interfood - Jakarta
Gourmet Selection - Paris
Cheese & Dairy products show - Paris
Djazagro - Algiers