The worldwide butcher's meat market
The world's biggest meat enthusiasts are the United States, Australia and Argentina, topping the list of meat-eating countries and averaging more than 100 kg of meat a year and per person. Europe, Canada, China, Russia and Africa are just behind, with approximately 80 kg of meat consumed per inhabitant each year.
Butcher's meat (excluding poultry and game) and tripe products are popular with consumers. Worldwide, pork is the most-consumed meat. China is the world's leading producer and consumer, with 56 million tonnes consumed in 2018. And while the country produces 48% of the world's pork, this is not enough to satisfy its domestic demand and the country is obliged to import products, mainly from Europe (Germany, Spain and Denmark leading the way), Canada, Brazil and United States. In Europe, pork consumption is also high with an average of 41 kg per inhabitant and per year.
Bovine meat is also quite widespread around the world. Production has even virtually doubled since the 1960s and today amounts to 72 million tonnes. The United States remain the leading consumers with average consumption four times higher than the world average! They are the third biggest exporter of bovine meat, behind Brazil and Australia, and ahead of India and New Zealand.
By comparison, consumption of ovine meat is much lower, with only 15 million tonnes produced in 2018. Here again, China is the world's leading producer, with a quarter of the worldwide production of ovine meat. The rest of Asia supplies another quarter, Africa 20%, Europe 14% and Oceania 13%.
Butcher's meat in France
Showing more awareness to animal welfare and paying greater attention to the traceability of meat they eat since the recent scandals in mass retail, French buyers are proving to be more demanding.
This has even brought them to change their eating habits. This is illustrated by a recent survey by Ifop for CIWF France, revealing that 85% of consumers say that they are prepared to eat meat less frequently, and pay more for meat reared with more care for animal welfare.
As a result, the entire supply chain is reorganising and beginning to shift up market in all of its products. "Meeting the expectations of society in meat production is a priority objective for the French livestock and meat sector professionals," confirms Interbev, the national interprofessional association for livestock and meat.
Organic meat on the increase
Organic is naturally one of the segments which benefits from this trend, as it appears to fulfil several consumer expectations. Today, 70% of French people say that they eat organic meat at least occasionally, as against 59% in 2015, according to a survey by Ifop for the Organic Commission at Interbev.
In 2018, the French organic meat market expanded. In detail, it posted €374 million for bovine meat (up 18% on 2017), €109 million for pork meat (+2.9% in a year) and €65 million for ovine meat (+18.2%).
Consumption of red meat on the wane
The reduced consumer appetite for meat has mainly affected red meat, where consumption has dropped by 6.5% over the past five years.
And yet France is the second-biggest bovine meat producer in Europe with a herd of 19 million head and 1.4 million equivalent tonnes of carcass, states Interbev. But beef remains in third place in the meat hit parade, behind pork (37% of the total) and poultry (34%).
Stability for pork and ovine meat
Pork meat remains the most consumed by French people, with consumption in 2017 amounting to 33 kg per person and per year. This figure is stable, as is that of ovine meat consumption, estimated at 2.4 kg per capita per year.
Tripe products
These edible pieces that have been detached from the carcass (offal, snout, trotters, etc.) are an integral part of the French culinary heritage, with each region having its own speciality: veal kidneys with Bercy sauce, Caen-style tripe, pieds-paquets from Marseille, petits pâtés (mutton pies) from Pézenas… the list goes on.
According to Kantar Worldpanel, 43% of French households regularly buy tripe products, mainly those derived from beef (41% of total volume), followed by veal (26%), pork (28%, and finally lamb (5%).
Butcher's meat at SIAL Paris
From beef and veal to lamb and pork, and from mutton and horsemeat to tripe products, all butcher's meats are represented at SIAL Paris with, at the previous edition, 382 exhibitors showing in this segment, including 74% of non-French firms.
As a major event to both develop their meat business and discover or showcase the latest innovations in the sector, SIAL is an unmissable event for butcher's meat professionals.
The 2016 edition highlighted the new trend of matured meat in the butchery department. And at each meeting, SIAL Innovation selects certain new products that are set to drive the market.
Your dedicated sales representative
Other sectors presented at SIAL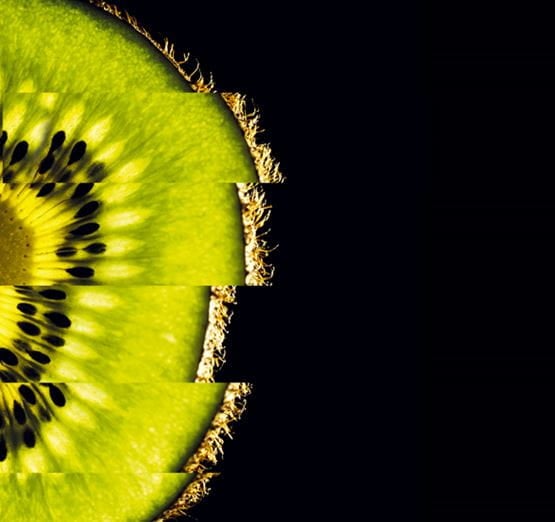 INSPIRING FOOD BUSINESS WORLWIDE
Food & Drinks Malaysia - Kuala Lumpur
SIAL Canada - Montreal
SIAL Canada - Toronto
SIAL Paris - Paris
SIAL in China - Shanghai
SIAL in China - Shenzhen
SIAL in India - New Delhi
SIAL Interfood - Jakarta
Gourmet Selection - Paris
Cheese & Dairy products show - Paris
Djazagro - Algiers