The worldwide alcoholic drinks market
Alcoholic drinks are worth $1,470 billion and are the largest drinks category. Beer leads the way in this category, followed by spirits, wine and finally cider.
Beer and cider
Beer is the best-selling alcoholic drink in the world, accounting for nearly 40% of market share in value. And yet worldwide consumption of beer is declining in most countries, and dropped from 196.9 billion litres in 2012 to 196.2 billion in 2017, according to the research consultancy Euromonitor. On the other hand, the market is shifting upwards thanks to the arrival of craft and premium beers which help to drive the category: generating an additional $100 billion in the space of five years to reach overall turnover of $622 billion.
Less well-developed, the worldwide cider market - 1.9 billion litres, or 100 times less than beer - is chiefly concentrated in Europe where 70% of all bottles produced are sold. The United Kingdom and Ireland are the world's two biggest cider drinkers, followed by Spain and France.
Spirits
Ranging from whisky and rum to vodka, brandy and more, the spirits market encompasses a wide spectrum of different alcoholic drinks which enjoy varying degrees of popularity depending on countries and their history. In 2018, the worldwide turnover for spirits amounted to $426 billion and could reach 498 billion (+17%) between now and 2023.
In this segment, whisky makes up 19% of market share, followed by brandy (15%) vodka (11%), rum (4%) and gin (3%), the rest being made up of other liqueurs and spirits.
Wine and champagne
In the wine sector, worldwide consumption is booming with attractive prospects for the sector's stakeholders. Indeed, the wine market should be worth $224.5 billion between now and 2021, according to forecasts by Vinexpo/ IWSR. This would represent an increase of more than 40% in 10 years (2011-2021).
While France enjoys a worldwide reputation in this field, it is above all the United States (the world's leading wine drinker) and China that are driving wine upwards, with constant increases in their per capita consumption. In these two countries, wine market revenue should amount to $45 billion and $15.2 billion respectively, also according to the estimates of Vinexpo/ IWSR.
The world champagne market is not doing as well, with a turnover which nonetheless remains flat, but volume sales declining. In France, the leading producer in the world, sales dropped by 4.2% in 2018, according to the French interprofessional committee for champagne (CICV). The previous year, they had already dropped by 2.5%. Export sales also fell (-1.8%).
Alcoholic drinks declining in France
The consumption of alcohol has been steadily dropping in recent years in France. While for many years the country occupied the top spot in Europe for alcoholic drink consumption, it has dropped to 43rd place (out of 53) in 2015, according to the World Health Organisation (WHO).
France nonetheless remains a big wine drinker, with an average 51.2 litres consumed per French person and per year in 2016. French people are drinking less, but drinking better.
As in many other food sectors, organic should play a starring role on the alcoholic drinks market, and more specifically that of wine. A study by IWSR for SudVinBio and Millésime Bio found that sales of organic wine should double between now and 2022 in France, surpassing the symbolic bar of 200 million bottles.
In 2012, this market only accounted for 55 million bottles, but it has already grown strongly to reach 112 million bottles in 2017. France should thus keep its status as the second largest consumer of organic wine in the world, behind Germany and ahead of the United Kingdom.
On the other hand, French people are consuming fewer spirits: on average, 2.4 litres per person per year. According to Nielsen, the most popular spirits are whisky (40% of spirits consumed) and aniseed drinks (20%). Rum only makes up 10% of French spirit consumption, followed by creams and liqueurs (9%).
Alcoholic drinks at SIAL
For stakeholders in the alcoholic drinks industry, SIAL is an unmissable meeting. At the previous edition in 2018, 182 exhibitors presented products in this segment (wine, spirits, beer, cocktails and digestives), with a strong international contingent, as 86% of them came from outside France.
For these firms, SIAL is an opportunity to show off their know-how and new products by reaching a wide and varied audience. Innovations are particularly well highlighted, such as for example the Taggiasca Extravirgin gin produced by the Italian firm Olio ROI. This gin, distilled with juniper and olives and clocking in at 44° ABV, was singled out for its original taste and won the "Alcoholic Drinks" Innovation Award at SIAL 2018.
Your dedicated sales representative
Other sectors presented at SIAL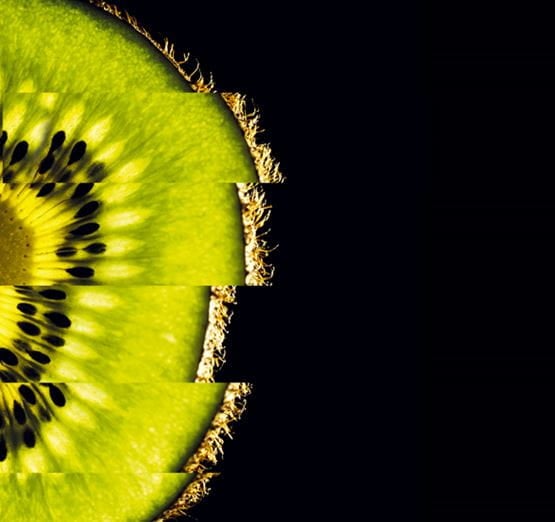 INSPIRING FOOD BUSINESS WORLWIDE
Food & Drinks Malaysia - Kuala Lumpur
SIAL Canada - Montreal
SIAL Canada - Toronto
SIAL Paris - Paris
SIAL in China - Shanghai
SIAL in China - Shenzhen
SIAL in India - New Delhi
SIAL Interfood - Jakarta
Gourmet Selection - Paris
Cheese & Dairy products show - Paris
Djazagro - Algiers