The worldwide seafood product market
Seafood (fish and shellfish) represents an important source of protein as an alternative to meat in terms of animal protein. It is even the main form of protein intake for 1.4 billion people in the world, representing 20% of their total food intake.
Over the last 50 years, the consumption of seafood has doubled around the world, rising from 10 kg per person in 1960 to more than 20 kg in 2014 according to a report by the FAO published in 2016. Today, this consumption may even be as high as 22 kg per inhabitant.
Asia, the leading consumer of fish and shellfish
Topping the charts as the largest consumers of marine food are the Koreans, with 78.5 kg per habitant per year. Still in Asia, Korea is followed by Burma (59.9 kg per person), Malaysia (58.6 kg) and Japan (58 kg).
Well known for its fish focussed specialities, Japan stands out for its consumption of seafood. Three Japanese people out of five eat seafood regularly, at least twice a week.
Due to its population, China is the country that consumes the most seafood by volume. With annual per capita consumption of 48.3 kg, the country lies in seventh place for the consumption of fish and shellfish, but the first in volume, with 65 million tonnes eaten per year.
Seafood consumption in Europe
Europe is also a substantial market for seafood. Consumption stands on average at approximately 25.5 kg per year and per inhabitant for total sales of €54 billion in 2015, comprising both fisheries and aquaculture, according to the European Market Observatory for Fisheries and Aquaculture Products (Eumofa).
The European Union is even the world's largest importer of fisheries and aquaculture products by value. Foreign trade amounted to €49.3 billion and 13.8 million tonnes in 2015.
In this zone, the Portuguese are the most frequent consumers of seafood products. 75% of Portuguese people eat seafood at least twice a week, compared with only 31% of Germans, for example. Next in the list come Norway (71%), Spain (67%), Italy (48%), Britain (43%) and Sweden (36%), according to a Kantar TNS report.
France and seafood
While their consumption has dipped in recent years (2 kg less per person compared with 2011), French consumers remain very fond of seafood products. Each year, they consume an average of 34.5 kg per person, with 97% of French people eating seafood. This trend is set to continue, since 32% of French consumers say they intend to eat more seafood products.
As a result, France is one of the countries that consumes most seafood in Europe, according to the Kantar TNS survey for the Norwegian Seafood Council. Market turnover for seafood and freshwater produce amounted to €978 million in 2018 in France.
In general, French consumers are sensitive to the origin of products, their traceability - which is not necessarily a given in this industry - and labels such as organic, the Pavillon France trademark and MSC.
Furthermore, a substantial proportion of demand (20%) is satisfied by French fisheries, whose turnover in 2017 amounted to €644 million. This figure has remained flat in recent years. The rest is provided by imports and aquaculture, with the latter benefiting from an increasingly positive image among consumers.
Fish
The favourite fish among the French is cod, which tops the sales rankings in France, tipping the scales ahead of salmon. This fish mainly comes from Nordic countries such as Iceland and Denmark.
As mentioned above, consumers also like salmon (whole, in fillets or smoked), which generally comes from Norway or Scotland. This fish is quoted as "favourite species" by 26% of French consumers, and its sales rose by 5.9% in 2018. Salmon is followed by prawns (the favourite of 12% of the French), pollock (10%) and tuna (9%) according to a survey by TNS Sofres conducted in 2016.
On the other hand, the French are less keen on exotic fish. Sales of Nile perch, panga or tilapia began strongly when these new species arrived on the market, but the bubble has since burst. Most of these fish are more likely to be found in the frozen food sector due to their appeal in terms of cost and their lower bone content.
Shellfish and seafood
Sales of lobster, Dublin Bay prawns, scampi, oysters and scallops are particularly strong at the end of the year during the festive season. These high quality specialities, whose prices tend to frighten off most consumers during the rest of the year, are particularly sought after for the traditional Christmas Eve and New Year's Eve dinners.
These products are also increasingly considered as meat substitutes by consumers. They could therefore consequently be consumed more often. Still according to Kantar TNS survey for the Norwegian Seafood Council, out of the 36% of French people who wish to reduce their meat consumption, 41% would prefer to do so with seafood rather than with vegetable protein. In the coming years, the market could grow between 5% and 20% in value.
Frozen and canned products
French consumers appear to have a distinct preference for fresh products and are increasingly turning away from frozen seafood. In recent years, sales in this segment have declined severely, dropping by €12.9 million between 2014 and 2017.
Canned products, meanwhile, mainly relate to tuna, mackerel and sardines. There is a wide range of products available on the market, from the plain and unseasoned product to prepared, grilled and marinated products.
This market was valued at €906 million in 2016, according to Kantar Worldpanel. In that year, more than 93% of French households bought that type of product - nine times a year on average - with tuna topping the list (84.9% of households and €533 million of sales). Next came sardines (53.1% of households and €164 million of sales) and mackerel (48.1% of households for €145 million).
Fish and seafood at SIAL
With 190 exhibitors at the last edition, including 94% from outside France, fish and seafood are substantially represented at SIAL. Ranging from frozen and fresh to marinated, smoked, organic and sustainably fished, all categories are exhibited by market players such as the French firm Labeyrie Fine Foods, the Dutch company Sea Value Europe BV and the huge Thai corporation Thai Union Manufacturing Co Ltd.
In addition to its international reach, SIAL is also a unique meeting place to learn everything about the latest new developments in the sector and display new products. SIAL Innovation pays tribute to the best "seafood product" innovation with an award dedicated to this category.
In 2018, SIAL Innovation selected 16 seafood products and presented the award to the Spanish firm Santander Fine Food for its canned sturgeon fillets. This innovative product was selected for the original new offer of sturgeon fillets in extra-virgin olive oil. It was officially launched in March of the same year.
Other sectors presented at SIAL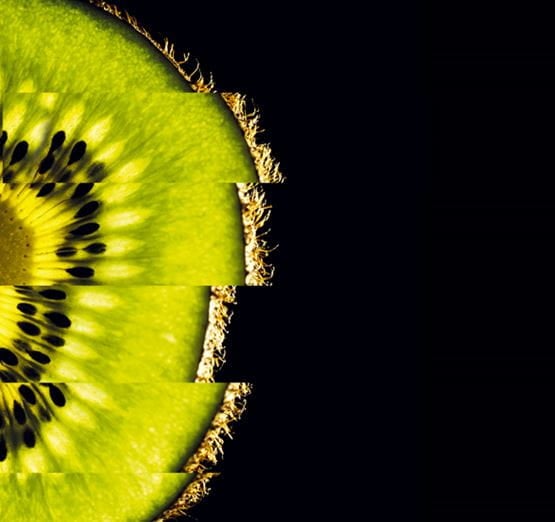 INSPIRING FOOD BUSINESS WORLWIDE
Food & Drinks Malaysia - Kuala Lumpur
SIAL Canada - Montreal
SIAL Canada - Toronto
SIAL Paris - Paris
SIAL in China - Shanghai
SIAL in China - Shenzhen
SIAL in India - New Delhi
SIAL Interfood - Jakarta
Gourmet Selection - Paris
Cheese & Dairy products show - Paris
Djazagro - Algiers