Following decades of using industrial techniques and phytosanitary products, agriculture and the food industry are slowly but surely turning to organic. The trend is as yet in its early stages, since the vast majority of cultivated land is not yet organically certified.
The worldwide organic and health food market
Following decades of using industrial techniques and phytosanitary products, agriculture and the food industry are slowly but surely turning to organic. The trend is as yet in its early stages, since the vast majority of cultivated land is not yet organically certified. In 2015, only 1.1% of the worldwide utilised agricultural area, equating to 51 million hectares, was certified as organic or in the process of converting to organic, according to Agence Bio.
But farmers and manufacturers may be obliged to adapt even more rapidly to ever-increasing demand. In fact, this has already begun. Between 2000 and 2015, the number of organic farms in the world was multiplied by 9.6. Major brands are also changing their production modes, and many are innovating by launching new organic products or ranges.
As the organic market is relatively young and growing fast, there are many innovations out there: new products, new manufacturing processes, etc. An array of opportunities awaits, and there is no shortage of ideas among the sector's professionals. In France - the country that launches the largest quantity of new organic products in the world - one in five new food products (22%) is an organic product. Germany is in second place, followed by Spain, with, respectively, 20% and 19% of new food products being organic, according to a report by the consultancy Mintel.
All these innovations often lead to new and significant trends in the food market. These include examples such as gluten-free, pesticide free, vegan, locally sourced, non-meat proteins or the concept of "blend it yourself" bringing together healthy smoothies, detox juices, etc.
Aware of the benefits of organic products to their health and the environment, consumers all over the world are increasingly adopting organic products. Between 1999 and 2015, the worldwide organic market grew six-fold, rising from $15.2 billion to $87.3 billion, according to FIBL and IFOAM.
However, the lion's share of the market belongs to North America and Europe: 90% on average of organic consumption happens in these regions. The USA tops the list of the biggest organic consumers (chiefly fruit and vegetables) with 46% of the worldwide market and turnover estimated at $43 billion in 2016. Next on the list are Germany (11%), France (7%), China (6%) and Canada, Italy, the United Kingdom, Sweden and Switzerland, all level on 3%.
While the market share of organic remains modest in other countries, it is nonetheless experiencing growth. This is particularly true in Asia, where the organic market has displayed healthy growth in recent years. In 2015, the market was worth $7.8 billion. The main Asian countries that consume organic food are China, Japan, Kazakhstan, South Korea and India.
In Latin America, organic remains marginal and a large proportion of products are imported. Nevertheless, organic is also growing here too. In Brazil, the leading South American market for organic, 15% of the inhabitants of large cities say they regularly buy organic products. And the trend is growing, as it is in neighbouring countries such as Bolivia, Argentina or Uruguay.
The consumption of organic products is also low in Africa, with the majority of organic products earmarked for export. But this is also gradually changing. South Africa is the African country that consumes the most organic products. Other markets are also developing, in Egypt and in Kenya for example, and in Western Africa.
In parallel with organic products, "well-being" focused products are also developing strongly. These are products that are good for consumers' health and tailored to individuals' specific needs. These include health food and dietary supplements, superfood, with a reputation for nutritional benefits, and also gluten-free or lactose-free products, etc.
Organic and well-being: strong trends in France
As indicated above, France is one of the world's leading consumers of organic products. While it is far from maturity, the market has been growing strongly in recent years. Today, more than nine out of 10 French people consume organic products, according to Agence Bio. Three quarters of consumers consume organic products regularly, and 12% do so every day!
In 2018, the French organic market generated €9.7 billion of turnover. In the space of one year it grew by 1.4 billion, representing a 15.7% rise. And it is a long way from having reached maturity: the Nielsen research consultancy considers that the French organic market can triple in size and account for 11% of the overall food market, compared to 5% today.
This growth concerns the consumption of organic products in the home, but also out-of-home. As a result, food service is becoming increasingly interested in organic products. According to a 2018 report by CSA Research, 45% of restaurants today have organic food on their menu. And because consumers are increasingly attentive to food origin, 78% of organic products served in commercial catering come from France.
At home just like eating out, the most popular organic products are undoubtedly fruit and vegetables, bought by 78% of regular consumers, as revealed by the 2018 barometer for the consumption and perception of organic products in France. Dairy products also appear high on the list (71%), along with eggs (65%) and meat (42%). Organic coffee and tea are more marginal, with 27% of regular buyers consuming them. The same applies to biscuits and breakfast products (24%), seafood (13%) and prepared meals (7%).
Organic and well-being at SIAL Paris
Innovative, dynamic and growing fast all over the world, the organic and well-being market is an essential part of SIAL Paris. In 2018, the event brought together 180 professionals within a sector entirely dedicated to natural and healthy products. A special "alternative food" feature was also organised for the occasion.
Among the "organic and well-being" exhibitors at SIAL 2018, three quarters of them were international firms such as the British company English Tea Shop, the Dutch company Tradin Organic, the American Biotech and the Australian Sanmik Foods.
In a sector in which innovation is an essential component of the market, these professionals were able to discover the latest new products and trends at SIAL. Furthermore, 234 organic products and 374 gluten-free products were selected at SIAL Innovation in 2018. And it is a vegan, gluten-free and lactose-free product – Namaste Water Kefir, sold by the brand Namaste Kefir - that ran out as winner of the SIAL Gold Innovation Award at this edition.
Other sectors presented at SIAL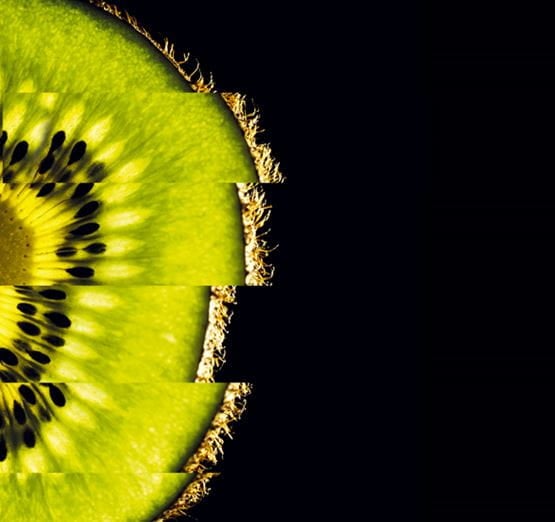 INSPIRING FOOD BUSINESS WORLWIDE
Food & Drinks Malaysia - Kuala Lumpur
SIAL Canada - Montreal
SIAL Canada - Toronto
SIAL Paris - Paris
SIAL in China - Shanghai
SIAL in China - Shenzhen
SIAL in India - New Delhi
SIAL Interfood - Jakarta
Gourmet Selection - Paris
Cheese & Dairy products show - Paris
Djazagro - Algiers