Food processing worldwide
The food sector naturally includes raw products but also, more predominantly, processed products. In other words, fresh products of animal or plant origin which have required one or more operations before they reach the consumer. These operations are many and varied: for example, washing, chopping, pasteurising, freezing, fermenting, packing, cooking, adding other ingredients, etc.
A huge world market
The transformation of food using industrial processes, otherwise known as food processing, is a huge market valued by McKinsey at approximately $100 billion. Three categories make up the food process market: food processing, foodservice equipment and packaging.
Food processing comprises all the equipment and machinery required for the industrial transformation of food: processing, grading, sorting, heating and milling, for example. These are packing and manufacturing machines, equipment for food processing plants or measuring systems. Taken alone, this sector is worth $45 billion, or 45% of the total food processing and handling market. And it is relatively concentrated, since the 10 main market players account for 20% of global industry revenue.
The second largest subsector by value is foodservice equipment, in other words, [everything used to transport, store and manage the logistics of products] restaurant preparation, heating/cooling, and finishing equipment. This market is valued at $37 billion with, once again, major market players ruling the roost: the top 10 leaders account for approximately 25% of this subsector.
Finally, the packaging sector is worth approximately $16 billion in revenue. Market concentration here is even stronger than in food processing and food service equipment: the leading 10 market players account for approximately 40% of global revenue.
Promising growth prospects
Today, the majority of the food we eat is processed. Consumers are increasingly turning towards these higher value products that fulfil a diverse range of needs: taste, time-saving, convenience, etc.
As a result, the food processing market is growing, generating 2.6 percentage points of average annual economic profit, well above the 1.5 point average in the wider industrials group. This performance gives it a spot among the top five most profitable manufacturing sectors. In the space of 10 years, it has jumped 7 places in the rankings of manufacturing industries, according to McKinsey.
And this trend is set to continue, according to the forecasts of the same consultancy: the sector's turnover should grow by 5% per year on average in the five years from 2016 to 2021.
The development of the food process sector is directly connected with the development of the food sector. Several factors contribute to the growth of this market on a worldwide scale.
The first is the increase in city-dwelling populations. Between now and 2050, two thirds of the world's population will live in urban centres, which will logically increase the demand for processed food and proteins. Asia will lead the way in this trend, with demand for protein forecasted to rise by 128% between now and 2050 on this continent.
In parallel, rising living standards, urbanisation and emerging market growth will channel demand towards higher added value food products. In other words, processed and packaged food, the increasing demand for which will logically drive an increase in the amount of equipment needed to process them.
Packaging should be one of the subsectors most likely to benefit from this, in particular in emerging economies in which there is high demand for on-the-go and convenience products.
Food processing: the market in France
The food process industry is highly developed in Europe with 294,000 firms, representing 15.2% of all European industry and generating €1,109 billion.
In this area, France leads the way with 55,810 food processing industry firms, €170 billion of revenue and accounting for 14% of the overall European food industry. Most of the companies in the sector (44%) deal in wholesale (food & drink), followed by farmed raw materials and livestock (12%), drinks (10%) and meat processing (8%).
All these industries require equipment and new processes to increase or optimise their production capacities.
Food processing at SIAL Paris
All the disciplines of food processing are represented at SIAL Paris: packaging, filling, packing and processing machines, transport and logistics, storage. These are divided up in three large sectors: packaging, food processes and services.
In 2018, food processing drew 164 exhibitors to SIAL, including 62% from outside France. For these professionals, the exhibition provided an opportunity to discover all the new developments in the sector, but also to promote their own processes and also innovation which is abundant in the sector.
Food processing is a high-stakes sector in which manufactures have heavily invested: their innovation capabilities enable them to rise to major challenges such as processing food in a responsible and eco-friendly way, or increasing food production to cater to global population growth.
Innovation is therefore a central issue for food processing firms. This is highlighted at SIAL Paris which rewards and highlights the best new developments in this area.
In 2018, the SIAL Innovation Observatory selected four equipment items, with the Equipment and Technology Award going to the Super Dali model by the French manufacturer Steriflow SAS. This industrial machine was singled out for its progress achieved in sterilisation to avoid over-cooking.
Your dedicated sales representative:
Other sectors presented at SIAL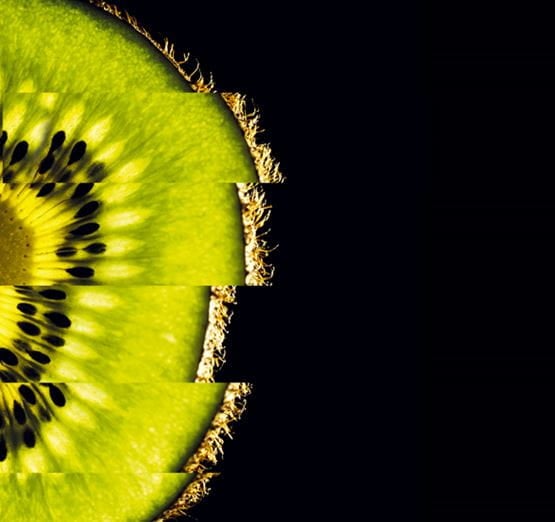 INSPIRING FOOD BUSINESS WORLWIDE
Food & Drinks Malaysia - Kuala Lumpur
SIAL Canada - Montreal
SIAL Canada - Toronto
SIAL Paris - Paris
SIAL in China - Shanghai
SIAL in China - Shenzhen
SIAL in India - New Delhi
SIAL Interfood - Jakarta
Gourmet Selection - Paris
Cheese & Dairy products show - Paris
Djazagro - Algiers