The worldwide fruit and vegetable market
Fruit and vegetables are one of the most essential basics in our everyday diet. Worldwide production amounts to 500 million tonnes a year for fruit and 700 million tonnes for vegetables. In total, this market is worth $360 billion.
The importance of this food sector lies principally in illness prevention. As fruit and vegetables are rich in fibre, vitamins and minerals, they contribute to a healthy diet and prevent the appearance of many health problems such as obesity, diabetes and cardiovascular disorders.
Specialists recommend a minimum intake of 400 g per day and per person, and consumers are increasingly aware of the importance of eating healthy and natural products such as fruit and vegetables. In fact, the market should continue to expand with a prospect of 5.4% growth between now and 2023 (source Statista).
The issue of seasonal and fresh products, but also the reduction of plastics within the supply chain, are also matters affecting the fruit and vegetable market on a European scale, and even globally. Organic products should moreover continue to grow since they reflect themes in the forefront of the minds of consumers.
Worldwide fruit consumption
Fruit is the most imported food category in the world: imports of fruit account for 11.5% of all food imported. The largest consumers of fruit in the world are the Colombians - who eat 145 kg per year per person - followed by the Norwegians (140 kg), the Italians (139 kg), the Canadians (135 kg) and the British (127 kg).
With annual per capita consumption clocking in at 114 kg, 104 kg and 94 kg respectively, France, the United States and China arrive much further down the list. With regard to production, the countries that export the most fruit in the world are the USA, Spain, the Netherlands, Chile, Mexico and Vietnam.
Worldwide vegetable consumption
Vegetables are also a highly represented category in world trade, accounting for 6.1% of worldwide food imports. The biggest exporters in the world are China, the Netherlands, Spain, Mexico and the USA.
China is not only the leading world vegetable exporter, but also the leading consumer, with an average consumption of 348 kg per year per person. This is more than three times the average consumption of the French (97 kg) and more than twice that of the Portuguese (152 kg), whose consumption nonetheless ranks among the highest in the world.
The most popular vegetables are tomatoes (although they are qualified as a fruit) with worldwide production exceeding 177 million tonnes. They clock in a long way ahead of onions, occupying second place in this ranking with worldwide production of 93 million tonnes, followed by cucumbers-gherkins and cabbages (each weighing in at 71 million tonnes).
Fruit and vegetables in France
With a keen eye on their state of health and showing concern about the manufacturing methods of certain highly processed products, French consumers have changed their eating habits in recent decades. Reducing their consumption of starch and cereals, they have increasingly incorporated fruit and vegetables into their everyday diet.
As an illustration, while the average French consumer would eat 287.7 grams of cereals and potatoes per day in 1950, they would only eat 152.2 grams sixty years later. On the other hand, their consumption of fruit and vegetables shot up from 100.3 grams to 186.72 grams in 2008, according to INSEE.
Organic products are occupying a growing share of this market. It must be said that many consumers are wary of the presence of pesticides in fruit and vegetables that they buy. Thus, according to Crédoc, the percentage of households purchasing organic fruit and vegetables rose from 42% to 51% between 2007 and 2010.
Consumers are also more vigilant with regard to product provenance - with the "French grown" label proving to be an efficient purchasing incentive - and also seasonality. A report by France AgriMer, published in December 2015, revealed that these were the two main criteria for buyers, ahead of the retail channel and the production method.
In fresh fruit and vegetables alone, the sector is worth €18 billion of turnover in France, according to INSEE, and €1.4 billion for out-of-home catering. This represents 1.6% of total French household spending.
With regard to "processed fruit and vegetables", the market accounts for a third of all the fruit and vegetables for use in France. And the turnover of this branch amounts to €2.9 billion, of which €880 million is export business, according to Agreste.
The fruit market in France
The most popular fruit eaten in France are apples, with an average of 16 kg crunched per year per household. Next on the list are bananas (12 kg), oranges (10 kg) and clementines (8 kg).
Most of the fruit eaten in France are fresh fruit: between 76% and 85% depending on the time of year, according to France AgriMer. Juices, mashed fruit, purees and dried fruit are therefore in the minority.
But French consumers are still not big fruit eaters. Less than one in two French people eat fruit every day.
The French vegetable market
As for vegetables, tomatoes turn out to be the most popular with French consumers, with an average of 14 kg eaten per household per year. Carrots arrive in second place with an average of 9 kg, followed by chicory (6 kg). Arriving level in next place and weighing in at 5 kg are lettuce, courgettes and onions.
Contrary to fruit, the French prefer eating vegetables cooked. Raw vegetables are mainly eating during the summer, whilst soups are gaining in popularity during the autumn and winter.
Vegetable consumption in France is nonetheless low compared with other countries. Only 54.2% of French people eat vegetables every day, compared to 65% on average in the other countries of the OECD.
Moreover, in terms of volume, household purchases of vegetables dropped slightly (-0.3%) year-on-year between 2016 and 2017, according to Kantar Worldpanel.
Fruit and vegetables at SIAL
Whether they be fresh, dried, frozen, preserved, dehydrated, organic, sold loose or packed, fruit and vegetables in all their forms make up an important part of SIAL Paris. In 2018, more than 1000 companies presented fruit and vegetable products.
These market players come from all over the world, with 95% of exhibitors coming from a foreign country. Thus, alongside French heavyweights such as Groupe d'Aucy, visitors could meet the Belgian firms Ardo NV et Greenyard NV or the Italians Noberasco SpA and the British company Borna Foods Ltd.
SIAL Paris is most of all essential for people wishing to detect the latest trends in the fruit and vegetable sector, as showcased by SIAL innovation in 2018. Indeed, 11 products in this category were selected and two of them received awards.
The frozen vegetables Industrie Rolli Alimentari SpA, pesticide free and wrapped in a biodegradable paper bag, sold by the Italian firm Rolli, won the silver award. The SIAL innovation 2018 Bronze award also went to a "fruit and vegetable" product, a freeze-dried fruit popsickle stick to-go for children. This comes in four flavours: watermelon, mango, pineapple and banana. The brand, BeKids, belongs to the American firm Betters International.
Your dedicated sales representative:
Other sectors presented at SIAL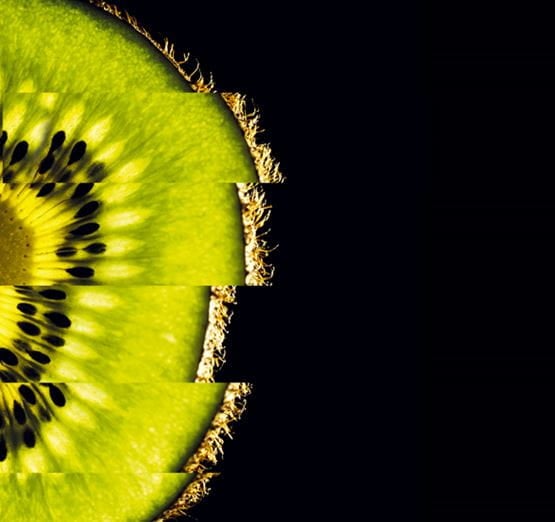 INSPIRING FOOD BUSINESS WORLWIDE
Food & Drinks Malaysia - Kuala Lumpur
SIAL Canada - Montreal
SIAL Canada - Toronto
SIAL Paris - Paris
SIAL in China - Shanghai
SIAL in China - Shenzhen
SIAL in India - New Delhi
SIAL Interfood - Jakarta
Gourmet Selection - Paris
Cheese & Dairy products show - Paris
Djazagro - Algiers